04
Jan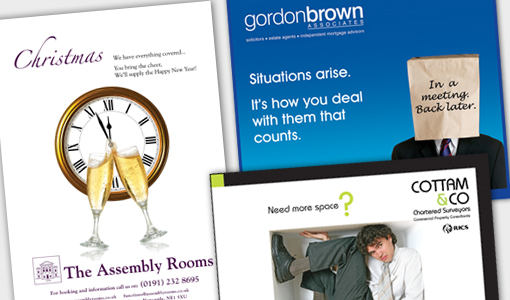 Creativity Reigns Supreme
As we get into the swing of yet another year it is always useful to reflect on work that has come and gone in the advertising world.
And this year the industry has certainly produced some gems. With the live World Cup result adverts from Carling, to the tears inducing nostalgia from John Lewis, we have seen advertising at its best in 2010. Following the success of it's "Always a Woman to Me" advert John Lewis even posted a 39.7% leap in sales.
This follows results produced earlier last year by the Institute of Practitioners in Advertising (IPA) and Thinkbox who have proven what many in the industry already suspected, namely, that there is a direct correlation between strong advertising creativity and the resulting business's success.
The research looked at 175 creative campaigns and analysed how effective the campaigns were for the businesses in terms of shares, sales, profits and loyalty. 73% of the campaigns were produced for TV, whilst the remaining were created for print and online.
And the findings are astonishing. The study shows that the more creative campaigns were 11 times more efficient at producing business success. Therefore proving a direct correlation between creativity and success.
Interestingly, the study also highlighted that the more creative campaigns were therefore more likely to have a focus and underlying theme that is emotional rather than rational.
Account Manager at Silver Bullet, Jen Tate, reflects on the findings, "The results from the study tell us what we have always known to be true, the more creative a campaign the more successful it will be for the client. And this doesn't just have to relate to TV, wherever creativity is required it can help bring more success for a business, whether that be on a billboard, banner advert on a website or in a magazine.
"If we think back to the campaigns that reside with us the most, they are likely to be ones that have made us laugh, cry or even cringe. From Aleksandr the Meerkat who had us laughing at his unusual quips, to the Go Compare man who made many of us want to rip our hair out every time he came on TV, they work because they think outside the box, ignite an emotional response and are above all else, creative. Those campaigns that relentlessly shout at us about their latest offers or 'exciting' new product lines simply don't do it for us. Whilst getting the messages of sales and discounts across is unequivocally important for many retailers, equally vital is making the package the message comes in accessible and memorable for the audience. Or else the whole process is pointless.
"At Silver Bullet we are very much strong advocates of creative freedom. We realise that to stand out from the crowd one has to do something different, and at times, daring, and this is what we offer and deliver to our clients. This ethos has certainly served us well so far and we will carry it well into 2011."