16
Feb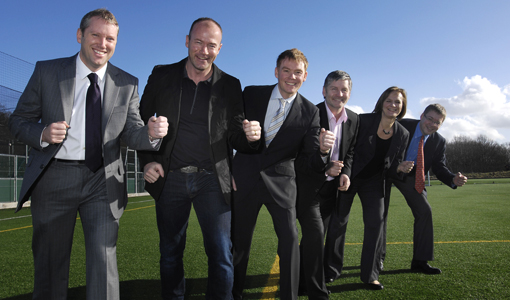 Local Legend Alan Shearer Helps Silver Bullet Launch Children's Cancer Run
Local legend Alan Shearer joined Silver Bullet Marketing to start the countdown to the 29th Greggs Children's Cancer Run, one of the biggest fun runs in the country, which is taking place the 8th May 2011.
The launch marks the opening of applications for the Greggs Children's Cancer Run which raises money for the North of England Children's Cancer Research Fund (NECCR). 2011 marks a landmark moment for the run as for the first time since its inception in 1982 it can accept over 10,000 applicants, meaning 12,000 runners will now be taking part come May.
Achieving substantial press and radio coverage in media such as Metro Radio, Chronicle and North East Life, Silver Bullet Marketing helped ensure the entire region was informed of the launch for the hugely popular fun run.
The launch spearheaded the start of a four-month PR campaign delivered by Silver Bullet for the run, which aims to raise the profile of the run across the country and ultimately attract more runners and increase donations.
Alan Shearer commented, "The money raised for the NECCR is vitally important not only for children in the North East, but across the world. The more people that take part in the run, the more research into cures and medication for childhood cancer can be undertaken. Without the run the research simply could not be carried out at the level it is.
"2011 is a great year for the Children's Cancer Run as the number of participants has been increased from 10,000 to 12,000 runners. This significant rise will ultimately mean more donations to the charity; however, we also need more people than ever to sign up."
"The amount raised every year is a testament to the people of the region; charity really is what the North East does best."
The Greggs Children's Cancer Run is a five-mile fundraising fun run for the North of England Children's Cancer Research (NECCR), which carries out vital research into medication and cures for children's cancer.