20
Apr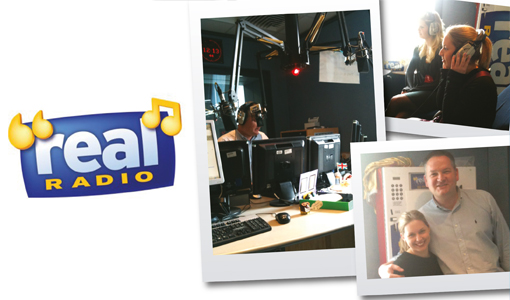 Staff go Radio Gaga at Real Radio
Staff at Silver Bullet went Radio Gaga at GMG Radio after a behind the scenes tour and an on-air preview of the stations most popular shows.
After several successful advertising campaigns with GMG Radio, Silver Bullet was invited to the station for a visit around the premises as well as an advertising presentation and the unique opportunity to meet Gary and Lisa from the Breakfast Show and the Through the Day show with Jonathon Morrell, two of the stations most popular programmes.
Creative Director, Gemma Waller, commented on the trip, "The visit provided us with an ideal opportunity to get to the heart of radio advertising and understand it from the bottom up. Meaning, we are better informed when advising clients on the benefits and logistics of advertising on the radio."
"We also got to see first hand what can go wrong when you're live on air, as we witnessed when the winning caller for the 'I do listen to Real Radio' Competition accidentally put the phone down and lost the opportunity to win a prize!"
"Special thanks to Julie Forster and the team for inviting us and showing us around."