03
Aug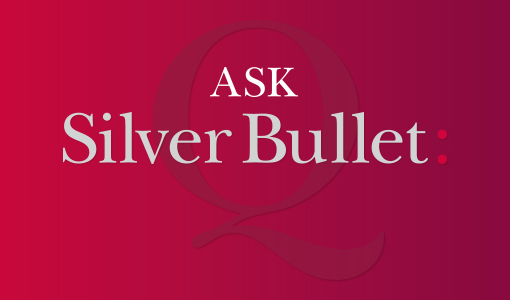 Why did Thomas Cook receive such bad press in June and what could they have done to prevent this?
Ask Silver Bullet: August 2015


The end of May and start of June brought us a rich variety of news stories to help us forget the Election result. Sepp Blatter was doing his own thing and there's no space here to say what a fine job he was doing to install public trust in his organisation, but there also was the Thomas Cook affair that demonstrated how organisations shouldn't react in the face of a potential PR crisis.
For those not familiar with the case, the Thomas Cook PR disaster started with the tragic deaths of Wakefield siblings, Christi and Bobby Shepherd from carbon monoxide poisoning from a faulty boiler in their Greek holiday apartment in 2006. A Greek criminal case found two Thomas Cook employees not guilty in 2010, but at a UK inquest in May a verdict of unlawful killing was returned and it was concluded that Thomas Cook had "breached its duty of care".
Thomas Cook hadn't helped themselves by distancing themselves from the victims' family, presumably on legal advice, but, up to this point, the story, whilst damaging to the company's reputation, is still controllable but what happened next flushed this same reputation down the toilet…
Any tragedy involving young people evokes strong emotions so when Peter Fankhauser, Chief Executive at Thomas Cook since November 2014, said, "…there's no need to apologise because there was no wrongdoing by Thomas Cook.", the proverbial hit the fan, not only on social media but also in mainstream media where he was judged heartless and almost inhuman in his apparent ignorance of the suffering of the childrens' parents.
The already damaging situation was compounded by the emergence that Thomas Cook had actually received some £1.5m compensation from a settlement in 2014 with the hotel group whilst the parents of the Shepherd children were awarded just £350,000 in compensation. Public opinion rapidly turned against Thomas Cook who exacerbated the situation with two more clangers. Firstly by attempting to apologise at last to the parents by writing to them yet the first the parents heard of this was from reporters covering the case – the news of the letter had been leaked to them before it reached the parents.
In a final attempt to create good PR the company then announced it was donating the £1.5m compensation, which, you may recall, it had been sitting on for over 12 months, to Unicef. Neither the public nor the media were fooled and the firms' reputation, and share price, nose dived.
What should the company have done? Nothing could bring back Christi and Bobby Shepherd but there was no attempt to empathise with their grieving parents and become human, decent and at least, courteous. The perception to the public was that this was a classic case where the lawyers and the suits controlled the company – say nothing and admit less seemed to be the mantra. The Unicef donation was universally seen as too little too late – why wasn't it given to the parents straight away and why couldn't the company meet, sympathise and help the parents right from the start rather than hiding behind silence and their lawyers.
Finally, why couldn't they just apologise?
So what we're left with is a tragic but classic case of what happens when an organisation loses the ability to emphathise with their customers and concentrates on a risk aversive course rather than admitting their faults and trying to rectify these. Remember, the lawyers will always advise the most cautious approach that is possible but they're going get paid whatever their clients do – sometimes organisations have to shoulder their responsibilities and humbly apologise.
Compare Thomas Cook's reactions to those of Merlin Entertainments who admitted full responsibility for the rollercoaster crash at Alton Towers later in early June and have played an almost faultless game in dealing with the fallout, co-operating with the victims at every turn and with the HSE. TV grillings of Chief Executive, Nick Varney, even worked to their advantage with his open admissions of not knowing exactly what had gone wrong but admitting liability.
After reading this, ask yourself whether you have a Crisis Management plan in place? Do you need some help in creating one or have another PR or marketing challenges we can help with? Talk to us. Email your questions anonymously to us today hello@silverbulletmarketing.co.uk or Tweet us (not so anonymously) @SilverBulletPR and use the hash tag #AskSB