28
May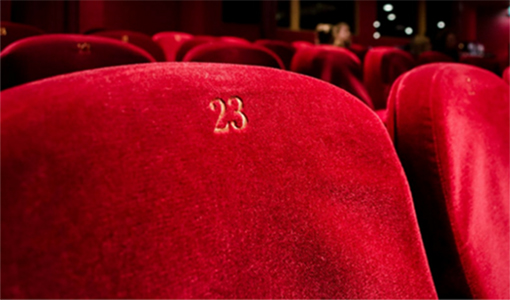 Modern life is leading to film remakes
Over time, film cultures have changed due to the advancement of technology and sheer volume of blockbusters. Film remakes are becoming popular as a way to regenerate past movies. With 2D, 3D, 4D and IMAX changing cinematic experiences, there is no expense spared in the evolution of filmmaking.
Lines are being blurred between adult and child films and the typical Hollywood culture we are used to. Nowadays children's films are made desirable to adults and children are watching action and rom-coms much younger, allowing cultures to alter Hollywood history. Beatrix Potter, Walt Disney and A. A. Milne are all figures that created traditional children's stories, which are now being altered for modern cultures.
Beatrix Potter
Everyone knows the iconic fictional characters created by the English author Beatrix Potter. The original books by the author were published in the early 1900's and are still adored today. A television series was later created in 1992 as The World of Peter Rabbit and Friends; this traditional series was a modern adaptation for its time.
In 2006, cultures changed again allowing the tale of this traditional collection to be adapted into Miss Potter. Featuring a host of American movie stars, the film was seen as an alternative genre revealing the life of Beatrix Potter. Since then film has changed dramatically, in 2018 the adaptation of Peter Rabbit was released into cinemas as a live action and computer-animated comedy. The fun-loving film remake has kept key elements of the traditional story Beatrix Potter first created, but the remake is undoubtedly different to original cultures of the books and television series.
Walt Disney
Many years ago Beatrix Potter refused to sell the rights of Peter Rabbit to Walt Disney. Yet, film remakes and adaptations are not uncommon in Disney. In fact, recently Disney has decided to take some much-loved children's classic animated films and turn them into live action remakes. Modern generations will grow up with a completely different view to what older generations resonate with these films. Several movies will be restyled with well-known Hollywood actors and directors. Films like The Lion King, Pinocchio, Little Mermaid, Mulan, even Dumbo are set to be remade, this is on top of Cinderella, Beauty and the Beast and The Jungle Book which have already been released.
Technological advancements of the cinema have made it possible for Disney to bring back classic films so they aren't entirely lost. Recent film remakes have been modernised to fit what is desirable to audiences and lengthened to compete with alternative blockbuster films.
A. A. Milne
Disney is soon to create the film remake Christopher Robin, representing the character as a grown-up in search of his imagination. A. A. Milne is of course the author who created the beloved Winnie The Pooh in 1926. This franchise has been adapted into books, film, radio, audio and theatre over decades. In 2017, as a way of modernising the story, Goodbye Christopher Robin was created as a film showing how the fictional characters of Winnie The Pooh came to be. By adapting the story into modern cultures of the cinema, it not only makes it popular once again, but also allows younger generations to appreciate it.
Movie making has radically developed and, as a result, changed what people are looking for in film. This gives film companies the opportunity to not only make money by creating more films, but a way to keep traditional stories relevant and important to children.
To get in touch with Silver Bullet email us at hello@silverbulletmarketing.co.uk or find us on Twitter at @SilverBulletPR.
This article was written as a lifestyle column by Jen Macdonald.