19
Jul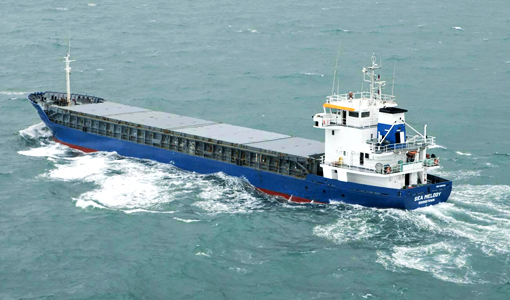 Gillie & Blair Recruit for Growth
GT Gillie & Blair Ltd, one of the North East's longest established and most respected shipping companies is recruiting further staff to facilitate further expansion.
Founded by George Gillie in 1911, the company has diversified and expanded over the years from a traditional shipping agency looking after the interests of the ships' owners by acquiring loads, port liaison, repairs, chandlery and personnel services for ships, to running their own fleet, organising charters and the provision of Project Logistics where the company can handle the entire delivery process of large loads from the manufacturing facility to the eventual destination site.

Now evolved into a comprehensive marine logistics service provider which perfectly matches the NE region's offshore engineering expertise and other exporting companies to global demand for their products.

Managing Director, Steve Gillie, commented, "A career in shipping offers superb opportunities and in a family-run firm with a proven heritage like ourselves, we hope that our decision to expand the team will attract some first class candidates. We're looking for an additional Ship Broker for both our own dry cargo fleet and for our growing charter clients. We are also recruiting an additional Ship's agent, whose primary role is to ensure the visits to our Northern ports of both our and our clients' vessels go smoothly, taking care of every transaction of the vessel from loading to organising the crew's transport arrangements."

"Our own fleet is mainly involved in coastal bulk around Europe, but we also look after the global management and freight forwarding operations of many clients so we can promise a really interesting career where every day will bring its own unique challenges."

"Whatever happens with Brexit, and our crystal ball is no clearer than others', shipping continues to grow with the global demand for resources increasing annually. We are looking to expand to take advantage of this increasing global trade in various sectors and see these positions as an important part of our growth. The North East region once led the global maritime industry and we'd like to think Gillie & Blair will still be flying the flag for the region in the shipping sector for many years to come."

Further information on Gillie & Blair is available at www.gillieblair.com