02
Dec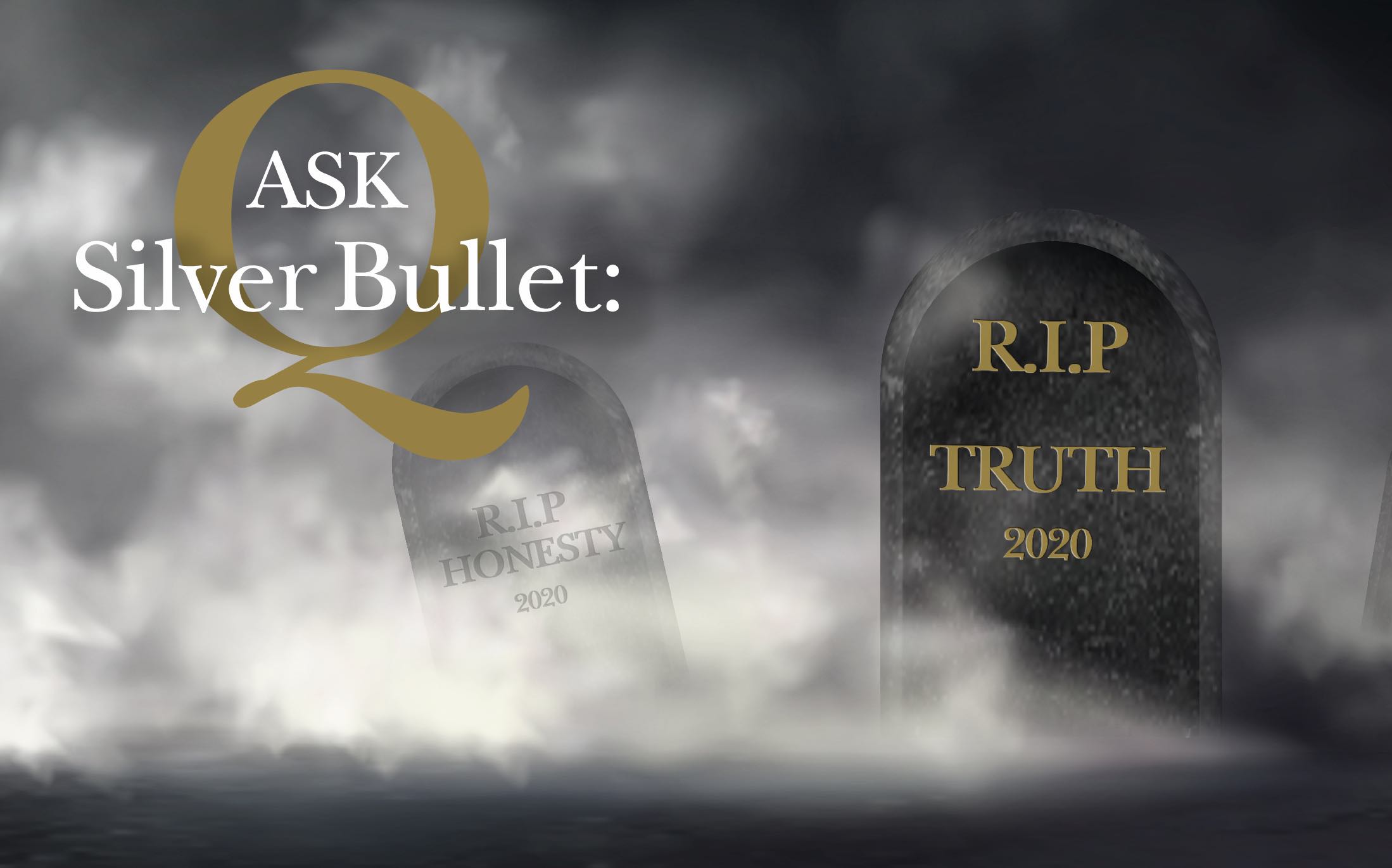 Review of the Year's PR Highlights
How to sum up the PR moments of a year that has seen life completely change for most of us – especially writing it in November! So, like last year, not a real question this month, just some observations about a year like no other…

Dominated by the Covid-19 pandemic, global reactions to it, the madness of Trump and the imminent Brexit, the year flew by with shock after shock and, seemingly, no long term relief.
Rumours about the oncoming disaster started very early in the year with TV reports from China mixed with coverage of Australia's horrendous bushfires. Time for the first PR fail with footballer, Dele Alli, mocking the then little known Coronavirus making reference to an Asian man coughing nearby whilst in an airport lounge.
Johnson dithered as thousands died but eventually we moved to lockdown – supermarkets were stripped of everything, especially toilet rolls, some organisations displayed humanity to their staff and customers like Iceland & Sainsbury reserving time slots for the elderly, with others did not. Wetherspoons' Tim Martin surpassed the usual serial disaster artists of Richard Branson, Gordon Ramsay and Mike Ashley, by questioning advice to pubs to minimise the risk of spreading Covid-19, withholding his staff's pay and then suggesting they work at Tesco.
The weekly Clap For Heroes was a moving communal success, despite the Government's later hypocrisy in their treatment of NHS staff pay, Joe Wicks and others began to give digital content away for free, with an astonishing 750,000 streaming his live daily workouts whilst 99 year old war veteran Captain Tom Moore raised £33m for NHS Charities by walking around his garden.
Whilst the selfless work by thousands of volunteers was truly staggering, it soon became apparent that we certainly weren't "in this together' and, unlike Victorian cholera, famously described as 'no respecter of class', the 'Covid-19 experience' varied enormously dependent on wealth with social media outputs from the world's wealthy describing a very different reality from those less fortunate.
As most pulled together to help and prevent the spread, Dominic Cumming regarded himself above it with a trip to Barnard Castle, whilst Johnson's support for his advisor was to prove even more disastrous. Marcus Rashford began his campaign for meal vouchers opposed by Therese Coffey with Tory colleague, Dominic Raab, showing similar lack of empathy with public concerns by commenting that the BLM Take the Knee movement was something out of Game of Thrones.
Priti Patel displayed a total lack of humanity by suggesting the refugees risking the dangerous cross-channel crossings in small boats should be turned back at sea, the appalling working conditions of BooHoo textile workers in Leicester were revealed, Harry and Meghan's book went down like a lead balloon whilst the Eat Out to Help Out campaign briefly revived the empty city centres and working from home became the norm for many.
Brexit was proving a tad more complicated than the promised 'easiest deal in the world' with Johnson naturally blaming the EU for intransigence whilst still wanting access to EU passport channels at airports. Work began to turn Kent into a lorry park – presumably a 'world-beating' one.
Globally, insanity spread like the virus with only New Zealand's Jacinda Ardern showing any real leadership. Trump lied and stirred division, Lukashenko set his troops onto the Belarusian people, Bolsonaro threatened reporters as the Amazon burnt and Putin poisoned the opposition as the Siberia tundra melted. Turkey flexed its muscles against Greece in the hunt for energy, poachers devasted wildlife in Africa, Armenia and Azerbaijan went to war and China's Xi Jinping squashed Hong Kong opposition and quietly continued the genocide against the Islamic Uyghur people.
Starmer ditched Corbyn, the Americans finally ditched Trump, Johnson ditched Cummings and eventually, and ironically, followed the example of Europe and we went back into lockdown.
The pandemic can be a catalyst for change and had offered us a chance to reboot our world for the better to tackle social inequality, poverty, climate change and a myriad of other problems but our leaders in the main have ignored the opportunity. There were some PR winners in 2020, like the NHS staff, volunteers, Marcus Rashford and Sir Tom Moore. The loser this year was simply Truth, trampled to death by populist and narcistic leaders who have set an appalling example from which the rest of us must endeavour to rise above and recover in 2021. Let's hope Biden's victory signals a brighter future for us all.
Do you need some assistance with your marketing, PR or design? Do you need to review your strategy or do you want to know how we can help your business? Talk to us. Email your questions anonymously to us today hello@silverbulletmarketing.co.uk or Tweet us (not so anonymously) @SilverBulletPR.