28
Aug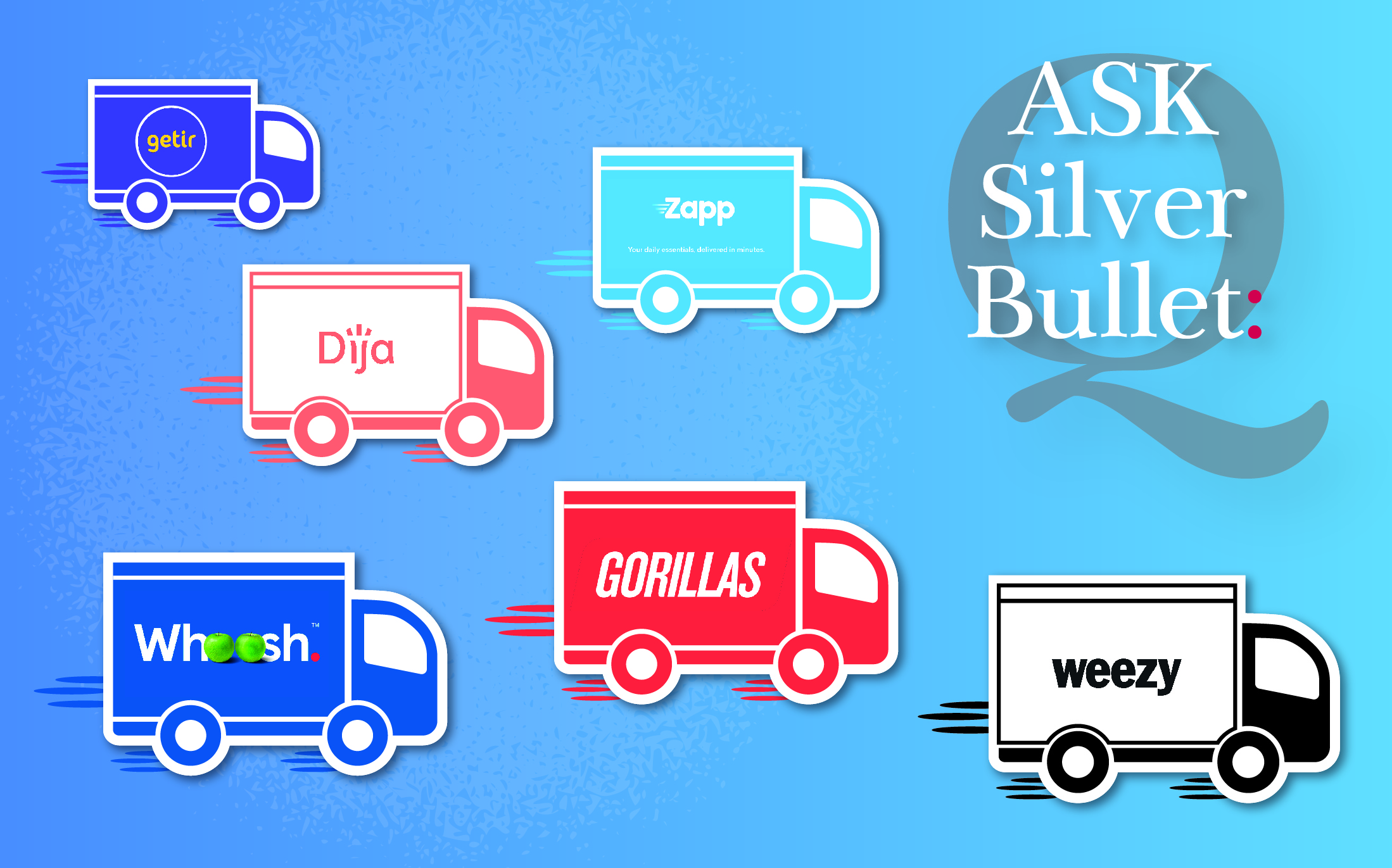 Does the lifting of pandemic restrictions signal the decline of the online grocery market?
The past 18 months has seen such a shift in the behaviour of UK consumers that it would be a brave person who predicts where we'll be going in the next 18 months, given that firstly, the pandemic is most certainly not finished (whatever certain politicians may claim…) and secondly, its effect as a catalyst to speed up and magnify trends that were already in evidence pre-February 2020 is only now being understood.

Whilst online grocery shopping had been growing in recent years, especially amongst the young in urban areas, it was given an enormous boost by the pandemic as people isolated and naturally felt wary about going out to do their regular shopping in the face of potential virus transmission. According to Kantar, UK consumers spent an additional £3.3bn on online groceries in April to June 2021 than they had in the same period in 2019.
But online grocery deliveries do have the drawback of forcing consumers to be available at set times to receive their delivery – fine when Covid restricts normal social and work activities, but inconvenient for most once life returns to a hectic normality with consumers unwilling, or even unable to commit to a set delivery slot or pre-planned menus cooked at home.
The net result has been that the growth of online grocery shopping has completely flattened with an albeit considerable 13.4% share of the market and just 0.2% increase in annual sales. Sounding a bell of relief to traditional retailers, it appears that most UK consumers still prefer to physically shop for their groceries.
However, what has been very interesting is the growth of the rapid delivery market – it may not have hit the North East in a big way yet, but think Deliveroo with a small basket of grocery essentials or luxuries, and you get the picture.
These fast-track services usually work from their own distribution centres, rapidly delivering small quantities of groceries, sometimes in under 10 minutes. The IGD (Institute of Grocery Distribution) values this 'quick commerce' sector at £1.4bn and predicts the market will more than double in size to £3.3bn in the UK. Now given that the total market for small grocery baskets (less than £25 value) is estimated at £40bn (Kantar), there's a huge potential for growth which has seen multi-million pound investments in the establishment of the major players who are competing for dominance especially amongst their key urban, under 35 years age market.
Getir launched in the UK in January with the help of a £300m investment but was already well established nationwide in its native Turkey and available in Paris, Berlin and Amsterdam. The UK's Zapp launched in 2020 and already has nine fulfilment centres in London, whilst Weezy has services in London, Bristol, Brighton and Manchester. Other newcomers include the German brand, Gorillas, and Dija with Tesco trialling its own rapid delivery service, Whoosh, offering to deliver small orders within 60 minutes. Asda has launched Express Delivery, Aldi has started small scale trials with third party delivery companies and the established ready meal delivery brands of Deliveroo, Just Eat and Uber Eats are watching from the side lines.
Just as the pandemic has temporarily disguised the disastrous consequences of Brexit, it has also changed the retail landscape incredibly rapidly, offering consumers changes in behaviour which may have taken years to become established otherwise.
Where the market will go is anyone's guess but a rapid growth in the service seems inevitable given its popularity with young urban consumers who use the service to both replace traditional physical grocery shopping and also as a top-up service for last minute items. Perhaps just as important is the changing demography of general online grocery sales – originally seen solely as the domain of affluent and young consumers, the pandemic has opened the sector up to a wider and older audience who may well extend their use to rapid delivery services having seen how easy and convenient it is.
Do you need some assistance with your marketing, PR or design? Do you need to review your strategy or do you want to know how we can help your business? Email your questions anonymously to us today hello@silverbulletmarketing.co.uk or Tweet us (not so anonymously) @SilverBulletPR.