01
Oct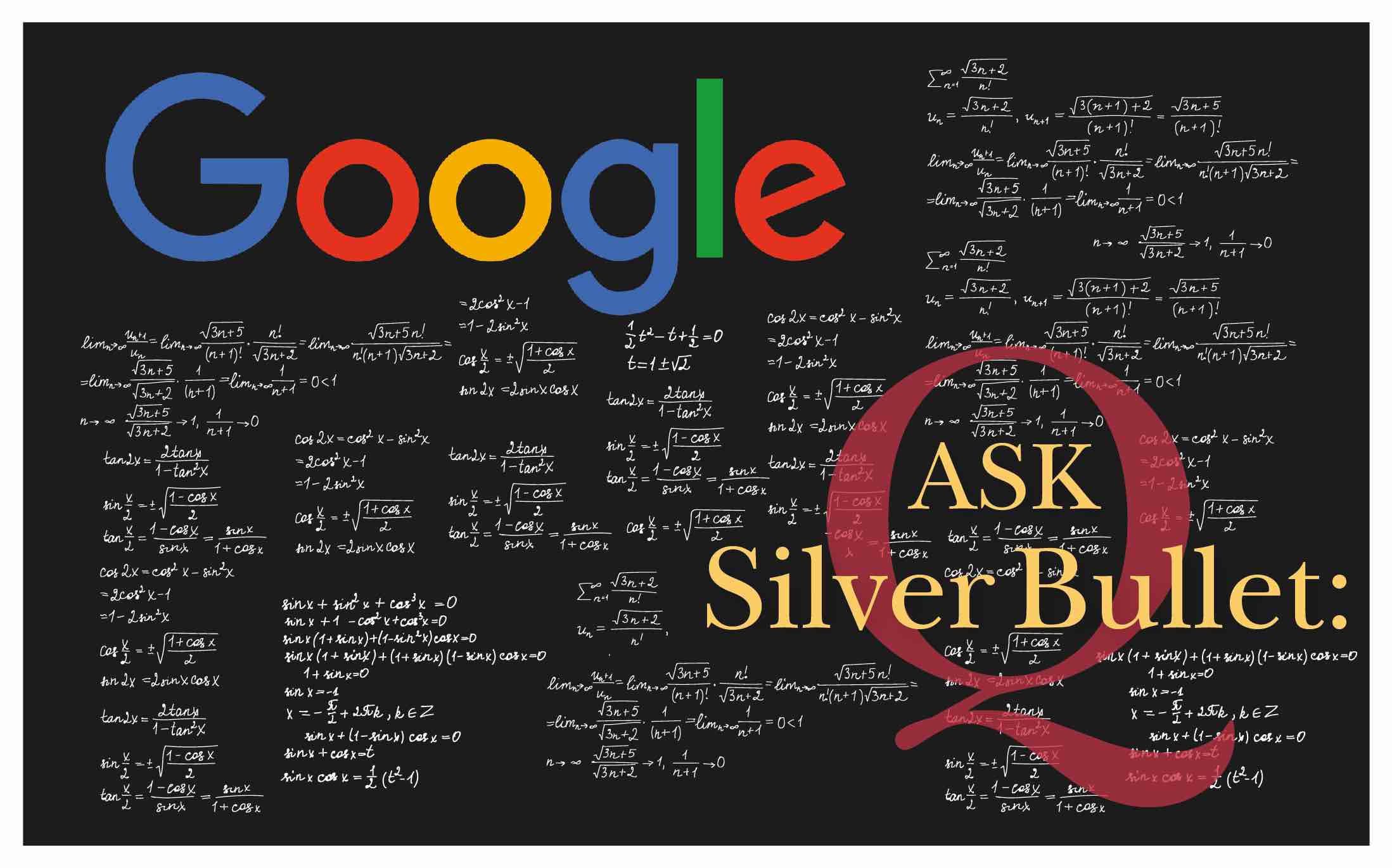 What Is The New Google Algorithm All About?
This is a question that will impact not only upon everyone who has a website but also everyone that uses Google as a search engine, i.e. about 1.7 billion people per day!

In May, Google announced they would be implementing a new algorithm in early 2021. Now, although there's nothing new in them introducing new algorithms as they update these constantly, it's far rarer that they announce these – the last such warning was in 2015 when they introduced the Mobile Friendly update which meant web site design had to be responsive to mobile devices but before that the Penguin update in 2012 had penalised sites buying links to boost their SEO, whilst the 2011 Panda update had penalised sites with poor quality content.
The fact that Google is giving the world over six months' notice, possibly partially due to the delays and interruption to normal business caused by the Coivd-19 pandemic, is a sign of how significant the changes to SEO will become. This update is called the Google Page Experience Update, with the clue as to what it will involve being in the name – Google will judge and rank web site pages based on the user experience – how satisfied users will be with visiting the page. The metrics they use consider factors such as how fast the page loads, whether it's mobile-friendly (responsive), is the site secure, are there intrusive adverts, how is the content laid out, is the content stable and does the page do what it says in the existing SEO.
Google calls these factors the Core Web Vitals and, without going into the technical details of the LCP (Largest Contentful Paint), FID (First Input Delay) and CLS (Cumulative Layout Shift), it is basically Google's way of judging how good your site is from a user's perspective. Whilst there's no certainty as to exactly when in 2021 the new metrics come into operation, what is clear is that Google are giving six months' notice to web site managers and it would be foolish to ignore this.
The power of Google as the world's premier Search Engine shouldn't be underestimated as some of the Internet's most popular sites have discovered to their cost – in 2013 Interflora's website disappeared from Google search pages for purchasing advertorials in newspapers with links back to their site and Google also reduced the page rankings of those papers, including the Daily Mail, which carried the advertorials. In 2006, BMW had its Page Rank reduced to zero for influencing search results whilst GoCompare's website dropped from Page One to Page Seven in 2008, also for purchasing links. They have even penalised themselves, or rather their own Chrome browser, on five separate occasions for diverse SEO tactics ranging from paid links to 'cloaking' or showing the web crawlers something different to what the human eye could see. The lesson here being that if you're confused, don't worry, even the Internet gurus at Google sometimes get it wrong!
Victoria Borrowdale, User Experience (UX) specialist at Purple Pixel Creative, commented, "I'm pleased that good user experience is now going to be at the core of site reputation and relevance in the eyes of Google. Over the years they've covered the essentials, most memorably the shift of importance in having a responsive website in order to rank and be recognised. Now sites aren't going to be able to get away with poor usability and accessibility and Google's constant focus towards the user is going to keep the Internet evolving with better web sites which offer a better experience by loading faster and being easier to use, getting higher rankings than poorer UX sites."
There are also some fairly simple steps you can do to test your site for compliance with the new algorithm. Using Google's own free tools starting with Analytics which will give you the basic information about your existing traffic against which you can then benchmark improvements. Google's other tools like Search Console, PageSpeed Insights, Keyword Planner, Trends and other tools will give you a basic Technical Audit Analysis and insights into your existing SEO from which you can identify areas of improvement.
SEO is critical to any organisation's website and the new algorithm reinforces the fact that new sites should be designed and developed with SEO in mind if the site is to be visible – it may seem obvious, but there's little point in investing in your great site if it's never going to appear in a Google search…
Do you need some assistance with your marketing, PR or design? Do you need to review your strategy or do you want to know how we can help your business? Talk to us. Email your questions anonymously to us today hello@silverbulletmarketing.co.uk or Tweet us (not so anonymously) @SilverBulletPR.