02
Sep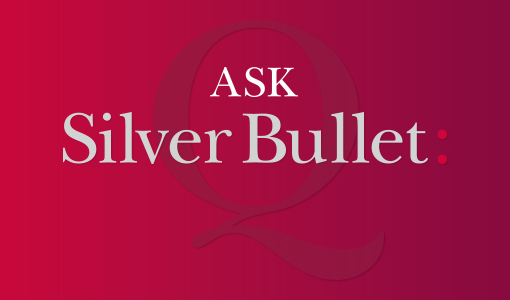 What is real time marketing and do I use my social media to execute it?
Ask Silver Bullet: September 2015


Real time Marketing, as the phrase is now coined, will fly in the face of what many of us marketers state as best practice. We will often preach about plans, strategies and measurable targets, however real time marketing in an increasingly digital age can be an extremely effective marketing tool.
Real time marketing is essentially a reactionary, inbound marketing tool and is based on 'content'. Modern day consumers possess a seemingly unquenchable thirst for information, knowledge and content, which they will actively search for, hence the inbound nature of this tool. Real time marketing then primarily uses current events to generate this content.
The beauty of this social and digital content is the potential to share. Consumers rarely share our adverts among networks, but something that is relevant, interesting and engaging is then very 'shareable'.
Whilst many big brands actively execute excellent real time marketing, and invest resource in the development of it, it could easily be a small brand, new business or individual that could actually go 'viral'. The beauty of social media is that through its networks, it connects such a broad spectrum of organisations and individuals.
Real time marketing could potentially be renamed 'right-time marketing'. It is based on a quality, creative approach executed quickly and if we are honest, also involves a bit of luck. This is especially the case with the growth of the mobile device as we are consuming content throughout the day. With the rumoured event based twitter 'lightning' feature set to launch at the 2015 this will only continue to grow.
So are there any good examples of real time marketing? Well, yes, there are thousands, but there is one that stands out. Oreos witty swift response to the floodlight failure at the 2013 Super Bowl with the creative "You can still dunk in the dark" went truly viral, posting 10,000 retweets and 20,000 facebook likes in an hour. Oreos were said to have 'won the Super Bowl'.
Some other creative and well executed examples include Kit Kat's "We don't bend we break" in response to the ill fated bending Apple iPhone 6. Brands also jumped on the back of the birth of Prince George - Warburtons 'Bun in the Oven' was one of many. Search through various social media and a number of the big brands do this very well. Don't underestimate the effectiveness of real time marketing in crisis management as a witty and humorous response can, sometimes, be effective in diffusing a situation.
By its very nature, real time marketing is real time, it has to be swift, but considered. There have been several high profile instances recently of misjudged posting. For example, the Sheffield based personal injury law firm's crass self-promoting following the recent Alton Towers roller-coaster crash. A tweet that was swiftly deleted. It is easy to sail close to the wind with real time marketing as Paddy Power, whose famed Mischief Department often produce excellent content, do often end up in hot water.
In all real time marketing, an 'off the cuff' method of marketing, the key principles of marketing still hold true. You have your brand and message, you understand your audience and this interactive content is the channel by which you communicate with them.
Real time marketing is not enough to solely promote your brand, yes a viral creative may give you that one off hit, but that's all it is, one off. A genuinely successful campaign still requires that co-ordinated integrated approach. Real time marketing should be part of your overall strategy and it is imperative that the content aligns with your brand. Even with the success of Oreo's SuperBowl content, they had already planned a campaign around the Super Bowl (including the small matter of a $1m TV advert). A co-ordinated integrated approach is then the key to marketing success.
So do you need to be a bit more creative with your content marketing? Do you need to review your strategy or do you have another marketing question we can help with? Talk to us. Email your questions anonymously to us today hello@silverbulletmarketing.co.uk or Tweet us (not so anonymously) @SilverBulletPR and use the hash tag #AskSB