01
Sep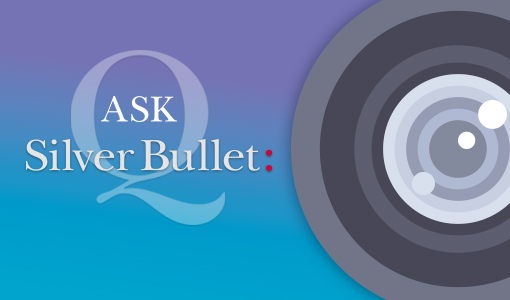 Is it important to hire a professional photographer when promoting your business?
Ask Silver Bullet: September 2017


Well, the simple answer must be yes! Photography used to present your organisation's products or services, just as other marketing collateral, needs to reflect the professionalism of the company. Professional photographers understand what they are doing in terms of lighting, positioning and post editing, and possess the skills and expertise to bring an image to life.
A photograph can be personalised to individual businesses and is an important technique to portray your message to the key demographic, whether this be potential customers stakeholders or staff. Moreover, a professional photograph can help your business stand out from the crowd – if there are numerous companies competing in the same field, originality is key.
Whilst there's an obvious difference between PR and brochure photography for printed and digital media, they both benefit from the professional's touch – a typical PR shot, or 'photo opportunity' as they're known, will probably be a one-off with various people or equipment gathered in a certain location that would be very hard to replicate should the original shots not work - building demolitions, royal visits etc can't be repeated so you need to ensure you get the photo you want first time.
Similarly, imagery for products or services brochures etc have to be as good as you can get them – we've been involved in marketing everything from jewellery to electrical fuses and have commissioned long shoots for both, but the end result was "the best investment we've ever made" according to both clients because their products looked great and could be promoted across a range of printed and digital media in a highly professional manner that reflected the values of each client.
But to get a more rounded view, we asked some old friends. Alan Burrows, Editor of World Pumps, commented, "As an editor of trade magazines for more than 20 years, it still bemuses me that companies will go to the expense of employing PR/Marketing companies yet still cannot see the value of investing in some decent photography to accompany their press releases. Many a Marketing Manager will say that they pay good money to have their products/messages promoting growth for their company without having to resort to advertising. So why not pay a little more good money for some decent images. After all, something has to go on that front cover."
Elaine Maslin of Offshore Engineer, agrees, "In today's digital world, where it's increasingly hard to get people's attention amid the plethora of channels we get our information from, a good image could be the difference between getting an audience or not. Even in traditional media – magazines, newspapers – it's the images we're drawn to, which can lead to an editor being more likely to give more space to a well-illustrated article."
Simon Williams of Crest Photography, added, "Investing in a professional picture has always meant the difference between front page coverage and a few words at the bottom of Page 7. It amazes me to see iPhone snaps of two suits standing outside their £500,000 expansion story on social media, it's a poor reflection on a blatantly successful venture - they may have saved £100 but they've wasted thousands of pounds worth of potential exposure, because even on social media, a bad photo will still turn people off the story never mind the picture editors of mainstream media!"
The alternative, of course, is the ever-present smartphone with their increasingly powerful integral cameras, but a camera is only as good as the user so don't be fooled by the available technology!
Beware stock photography - people can generally tell the difference between stock images as opposed to an original - in this instance people might not get a clear vision of what your company is offering. Many companies will use a generic picture from online, which could lead to copyright issues as well as co-branding.
Finally, Peter Ullman of Process Industry Informer, takes a more practical view, "There's absolutely no excuse these days to NOT provide good photography with your PR and SEO should be considered with imagery as well as wording. A properly captioned photograph (visible to Google spiders) will attract people's attention and be repeated elsewhere resulting in higher click through rates and higher ranking on Google. Link your properly captioned photographs to your company's website or social media to increase visitor traffic."
"But be realistic. You and your smartphone may be able to get into places or recognise opportunities when a professional isn't available – take the shot! Sometimes an application shot can be just as good as a staged shot. Many trade publications and sites will make a nominal charge for featuring the photograph so build this into your marketing budget, which, at the end of the day, will determine whether you can invest in professional photography or not!"
Do you need some assistance with your marketing? Do you need to review your strategy or do you have another marketing question we can help with? Talk to us. Email your questions anonymously to us today hello@silverbulletmarketing.co.uk or Tweet us (not so anonymously) @SilverBulletPR .