01
Feb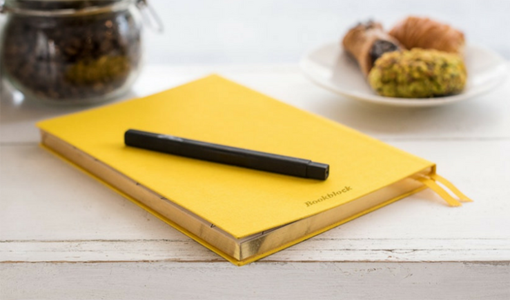 When reality overtakes resolutions
Common resolutions that are tried, tested and abandoned.

It's always the same when a New Year hits, resolutions are made and motivation to change kicks in. Diets, exercise, Dry January and, of course, the classic resolution to find love are the most common ideas people have to 'better themselves', but in reality are resolutions really the most effective way to do this?
Diets
Did you know some diets could actually do your body more harm than good? With a plethora of magazines and websites giving weight loss tips, nobody knows what to trust. Low carb diets, high protein diets or only eat celery diets, are all resolutions we could do without. In 2016, a YouGov survey showed that 59% of people failed in their pledge to lose weight. These resolutions may seem a great idea at the time but sometimes life gets in the way.
Diets which are implemented for a short period can confuse your body. For example if you decide to cut out a particular food group such as carbohydrates, when you start eating them again sometimes your body doesn't know how to react which can lead to bloating, tiredness and even bad breath. We need to remember that everything is good in moderation; resolutions are great if you stick to them but diets need to be integrated into a healthy lifestyle rather than a short phase in order for it to be a worthwhile change.
Exercise
Of course the classic New Year's resolution of doing more exercise attempts to fulfil everyone's ambition of 'New Year, New Me'. Whilst people stick to this for a month or two, maybe even up until they reach that 'bikini body' in the Summer, when those colder months hit, motivation goes out of the window along with the resolution. The key with fitness is to try and enjoy what you are doing so it seems less of a chore and more of a fun activity. When people force themselves to exercise they end up resenting the thought of it and sometimes stop altogether.
If you don't enjoy the gym, don't go! Find an activity you will enjoy more, for instance join a team or club like tennis, netball or rugby – this gives you the chance to make new friends whilst doing an alternative to an intense workout. If you like exercising alone, go swimming, trampolining or cycle to work if the commute is not too far, all of these activities provide physical exercise but can be more enticing than going to the gym. An increasingly popular exercise choice is Boot Camp – some are more intense than others, but again it is a great way to meet people whilst a trainer or leader is giving you the motivation to push yourself.
Dry January
The dreaded words 'Dry January' crop up every year with the idea of detoxing your body after over-indulging during the Christmas period and, although the festive month may have been and gone, it's important not to slip back into any bad habits. Less alcohol can make you feel more proactive, plus alcohol is very unhealthy – with one pint of lager containing 180 calories and a 250ml glass of red wine containing 214 calories, it's definitely something your body could do without.
A problem with Dry January is that once it is over people feel the need to celebrate their achievement of staying sober by binge drinking! The best way to achieve a healthier relationship with alcohol, whether this is after a sober January or instead of, is to cut down! Drinking in moderation is a more realistic goal than stopping altogether and much more fun!
Love
Every year some singletons believe this year will be their time for romance. Resolutions are made to find a partner then reality hits and we realise nothing has changed but the date. Don't panic! A relationship might not be in sight but there is 365 days in the year to change that. Sometimes work and life gets in the way, so why not try online dating or speed dating – it might be fun! But, if nothing seems to go your way, don't give up. Until love finds you, enjoy time with those around you.
Resolutions can be overtaken by reality, so if you have already lost motivation for exercising and dieting why not try some of these recommendations as an alternative. However, if you are still on track after January has passed, Congratulations and keep up the good work!
To get in touch with Silver Bullet email us at hello@silverbulletmarketing.co.uk or find us on Twitter @SilverBulletPR.