16
Aug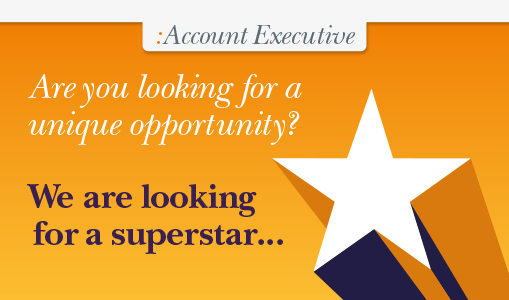 Silver Bullet are Hiring: We are looking for a Superstar
Silver Bullet is a full service agency established in 1999 and trading from our own premises in the Ouseburn Valley.
We haven't recruited for a long while but we now have a position available for a Senior Account Executive. We say Senior because we believe in our people and would expect the successful candidate to be very swiftly moving up to Account Manager.
We enjoy a terrific relationship with a broad range of B2B and B2C clients for whom we provide a fully integrated marketing service including strategy, design and print, PR, advertising and online marketing.
Ideally, you'll have agency experience and be ready to take that next step into Account Management. You'll be highly creative, able to work on your own initiative but be ready to pitch in to help the team, a superb copy writer, fully understand digital marketing techniques and social media, but most importantly of all, you'll be keen and have a sense of humour.
The job role involves:
• Consulting clients about campaign requirements and objectives
• Overseeing the full campaign lifecycle from initial brief to delivery
• Ensuring regular client contact (both face to face and by phone, not just by email)
• Formulating strategies
• PR Copy writing
• Proof reading
• Implementing and managing social media campaigns
• Presenting and pitching proposals in competitive selection processes
• Event management
• Agreeing timescales and budgets
• Writing and implementing proposals
• Writing reports/analysing, interpreting and presenting results
• Delivering ideas and final products to clients for review
• Liaising with press and partner organisations
• Media buying
• General administrative and day to day tasks
We offer a competitive salary, a friendly but professional atmosphere and a superb opportunity to progress your career.
Interested? Send your CV and covering letter to our Managing Director, John Dias, jd@silverbulletmarketing.co.uk , and give your career a chance to flourish.