29
Nov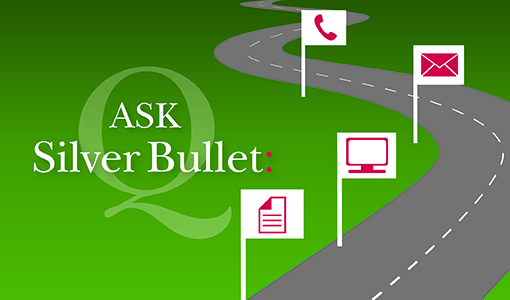 What is meant by 'Making the Road to Purchase easier for our customers'?
The 'Road To Purchase' is essentially the management of a customer's journey towards a specific product or service. Unfortunately, like many marketing phrases, while it's probably not meant to confuse, it frequently does, often becoming mixed up with the phrase, 'Route to Market' or management of how a company gets their product or service in front of potential consumers.
So, when an organisation makes the Road to Purchase easy for customers, they basically make the purchase of their products or services as pleasant an experience as it can be and, crucially, they also remove as far as possible the obstructions on that road which might divert the customer from the eventual purchase.
An example I use is someone buying a new house. They've seen the development signs, an advertisement, editorial or other marketing and it's led to a website visit, the first step on the road and one which can be quantified with Analytics. All being well, this now leads to a phone call or email for a brochure, steps that can again be measured and if it doesn't, why not? Then it's the physical visit to the development, again a quantifiable step. If not, determine why not – perhaps a poor web site, or restricted access to the development?
But, with a fair wind etc., the potential buyers then come back for a second visit, often accompanied and again, quantifiable. If they don't, determine why not with customer feedback – maybe the sales staff or marketing material wasn't great quality? Only then does the negotiation begin leading, hopefully, to a sale. The consumer has completed the Road To Purchase.
There's a great but very different example from Australia's Splendour In The Grass Festival. In response to rising Sexually Transmitted Infection (STI) rates, the New South Wales health authorities offered 15-29 year olds a free urine test with participants gaining access to a VIP tent with bar, free phone charging, ice water and clean toilets (the dream of most festival veterans!). The results were then sent back to the participants a few weeks later.
The health authorities had persuaded their targets to comply by adopting three crucial principles. Firstly, they went to where their market was, secondly, they made it easy – the test required less than five minutes - and thirdly, they made it rewarding with access to the festival heaven of clean toilets and phone charging!
Now, whilst the likelihood of your company also requiring urine tests and analysis is remote, these three principles can be adapted by all organisations to attract and keep their customers on the road to their particular purchase. Are you expecting your customers to come to you when you could go to them? The music festival was a great location and the perfect fit to reach a young and sexually active audience so where do your customers gather?
Are you making the purchase easy for them or is beset by complications that could prevent the final closing – remember, some 70% of online purchases are not completed with consumers leaving items in their shopping baskets before leaving that particular e-commerce website.
Finally, are you making the process as pleasant as possible, given you're removing their hard-earned cash, by rewarding them? Restaurants that give free drinks after a meal have known this technique for decades, so maybe it's time your business followed suit by rewarding your clients with a small gesture or gift to thank them for their custom?
Do you need some assistance with your marketing, PR or design? Do you need to review your strategy or do you have another question we can help with? We are a fully integrated agency, maybe not with all the answers, but with more than a few... Talk to us. Email your questions anonymously to us today hello@silverbulletmarketing.co.uk or Tweet us (not so anonymously) @SilverBulletPR.