29
Mar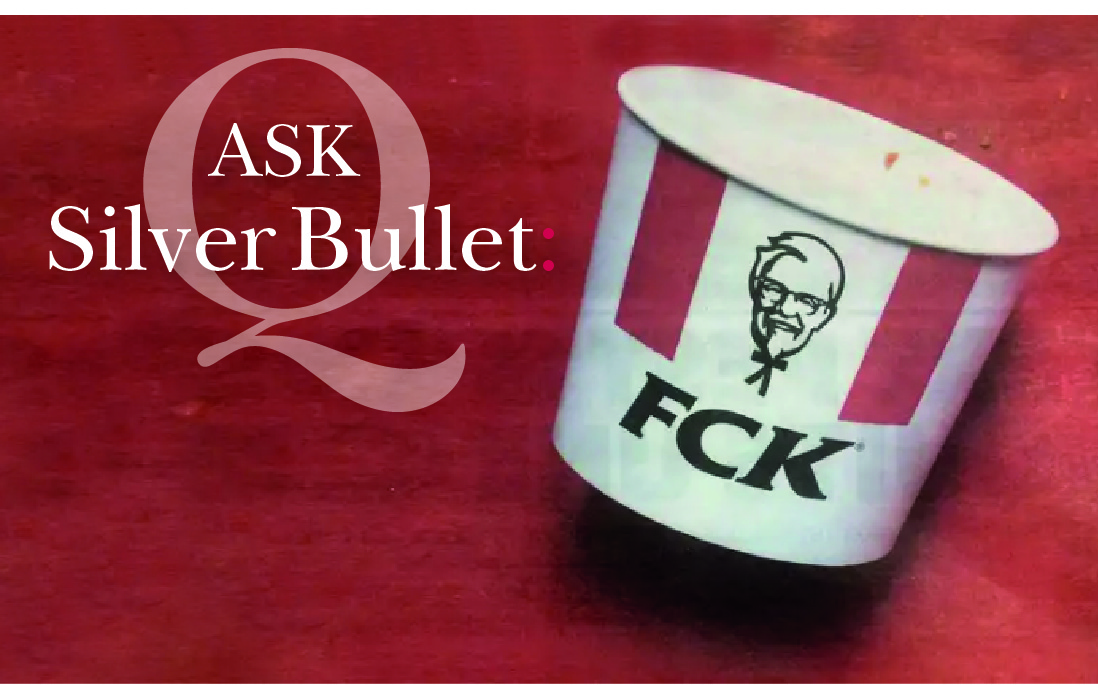 You wrote about the Greggs' Guerilla Marketing last month – what other examples have there been?
2018 was actually a good year for marketing stunts and brought about welcome relief from the madness of politics and Brexit. I loved Greggs reversing their signage to read correctly in the Fenwicks Christmas window display opposite but that was probably just because I saw it often. So, in no particular order, here's some other cunning stunts that marketing colleagues worldwide used to promote their respective brands.
For scale, albeit with equipment and a budget that no-one else could match, first prize would have to go to Elon Musk for sending up a Tesla sports car into space, complete with dummy astronaut driver, in his own SpaceX rocket. Coupled with David Bowie's "Space Oddity' sound track, the image of the car floating through space with the Earth in the background featured on every TV channel and digital and printed news media globally. Absolute media domination! Unfortunately, out of the reach of most of us but you have to admire the sheer scale and ambition.
I loved the sand artists creating portraits of war casualties on beaches around the UK at low tide to highlight Remembrance Sunday and the ultimate sacrifices of those who were killed in the First World War. Organised by Danny Boyle, who did such a terrific job at the Olympic opening and closing ceremonies to highlight the NHS (perhaps the present Government can still remember that…), the poignancy of the portraits disappearing as the tide returned couldn't fail to have left an incredible impression on all who saw them.
In a similar vein, commemorating a more recent tragedy, the victims of Grenfell Tower fire were remembered by three large mobile billboards driving around the capital highlighting the deplorably feeble Government and Council response to the terrible fire. Inspired by the 'Three Billboards Outside Ebbing, Missouri' film, the truck sides had a devastatingly simple statement and question – "71 DEAD, AND STILL NO ARRESTS? HOW COME?". Whether these stirred the authorities to a greater response or not is open to debate but as an effective and relatively cheap media which was broadcast and printed nationwide, it proved the effectiveness of Guerilla techniques.
London also saw Helen Pankhurst, the great-granddaughter of Emmeline Pankhurst, smashing Harvey Nichols' windows and recreating an act performed more than 100 years ago by the Suffragette leader, whilst the conservation organisation, WWF, had a life-sized elephant hologram outside St Paul's Cathedral as part of their 'Stop Wildlife Trafficking campaign – needless to say both stunts attracted enormous media attention.
To promote their Ancient Egypt exhibition, the British Museum unveiled their latest acquisition of Mo Salah's football boots, knowing that the media attraction of the Liverpool striker and Egyptian hero could only benefit the venue.
Deadpool gave away 1989 copies of Deadpool 2 on production of original Blockbuster Video membership cards to take everyone back a decade or so whilst also helping to promote the latest film. To highlight endangered species (and itself), Lacoste replaced its iconic crocodile logo on the brand's signature polo shirts with 10 different endangered species in a limited edition run equivalent to the number of the specific animals thought to be left in the wild. What Banksy was promoting when his "Girl with a Balloon" artwork was sold for over £1m at Sotherby's and promptly self-destructed through a shredder in the frame, is something you'd have to ask the artist, but it certainly attracted media attention…
But my favourite goes, surprisingly, to the Colonel. When KFC's chicken ran out due to a change of logistics supplier, many would have advised keeping under the radar until supplies returned but all credit to the fast food chain who apologised to customers by running adverts which showed an empty bucket with crumbs spilling out and a flipped logo which read FCK. Business has since boomed once the logistics returned - if you can think creatively under the intense pressure of 900 closed outlets, you'll always get my vote!
Do you need some assistance with your marketing, PR or design? Do you need to review your strategy or do you want to know how we can help your business? Talk to us. Email your questions anonymously to us today hello@silverbulletmarketing.co.uk or Tweet us (not so anonymously) @SilverBulletPR .