07
Jan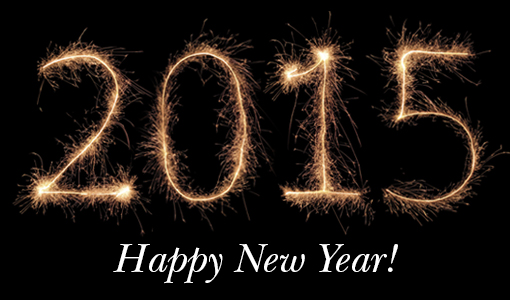 2015: The Marketing Year Ahead
As our TV screens are bombarded with diet and health food advertising and gyms fill with Brits beginning those New Year's resolutions it means the start of another year and 2015 may well prove to be the most revolutionary marketing year in our time. At Silver Bullet we like to keep at the forefront of the latest marketing activity so we've had a short look at which trends will develop in 2015.
The latest buzzword used by us marketing folk is that of "Content Marketing" and there is no doubt that this will become increasingly important in 2015. 2014 saw the growth of "content", however the quality of that content could be improved. Developing content is developing an interesting story that will ultimately engage with your current or potential consumers, creating that dialogue. Content is then effectively in the first instance the modern day brochure.
One of the key deliverers of this content marketing is video. We saw the growth of video content marketing in 2014 and it is likely that video marketing will grow exponentially in 2015, especially through social channels. Video does not just come through YouTube, but the six-second Vine is becoming increasingly popular and in 2015, Twitter will launch a video-sharing platform aimed at challenging Google's YouTube dominance.
In 2015 there is no doubt that we will see the continued growth of ever-critical social media. The colossal spectrum of social media channels at our disposal will only be added to in 2015. The key will be how they are managed, and we have to decide which "content" to disseminate through which channel. Of course, with the instant nature of the media, the management of the response and engagement with the consumer is vital. This will hold true for all marketing methods in 2015 - we have to be disciplined to constantly monitor the channels yet also flexible and able to adapt.
Social Media marketing neatly brings us onto the burgeoning trend of digital marketing. In 2015 this will be far more than the online banner ad. Facebook has promised that content will be seen by more users in 2015 using increasingly sophisticated algorithms to decipher what appears on your news feed. In 2015 it is anticipated that 50p in every £1 spent as part of UK marketing budgets will be spent on digital marketing. So this time next year will we be marketers or technologists?
We are now omni channel consumers, consuming content over several channels. These channels are now more connected than ever, from phone, to tablet to computer. It is not just our media devices that are connected with new fridges using Amazon Prime to order your milk before you run out while your house uses NEST technology to heat up before you get home. There is no doubt that ever accelerating technological developments will continue to grow and as marketers we need to be aware of this and shape our messages around these multiple connected strategies.
Research has shown that consumers are increasingly willing to give their data. How we use this data is extremely important, as it will allow us to profile the consumer. Simple gender and age profiling is not enough, with an ageing and changing population in the UK, we are now in an era of "post-demographic consumerism" where "attitudes" are the key.
Greater profiling is one of the key trends we will see grow in 2015 as we deliver increasingly personalised messages to our consumers (in addition to social media). New technology will allow us to not only price individually for consumers but new advanced advertising will be appearing based not on a consumer's behavior but will effectively "pre-target" on what marketers think they will want to consume.
We need more information to create a greater understanding of our consumer and then target them, now digitally known as attribution modeling, but in essence simple marketing?
In 2015 we are going to see some excellent creative. Big brands such as John Lewis, Proctor and Gamble and Selfridges have stated their intent to heavily invest in diverse marketing activity in 2015 and we will all be on the look out for the much anticipated launch of Atom Bank. Following the unprecedented sales as part of Black Friday in 2014 this will become a vital sales tool for many organisations in 2015. The supermarket war will no doubt continue and we have already seen the launch of one of the most creative and hard fought marketing battles in the UK as we approach the General Election.
There is no doubt that we will be bombarded by all things digital in 2015, but will 2015 then see a return to essential creative and the humanisation of marketing methods? During 2014 we saw organisations return to and place importance on more "traditional" marketing methods. Is this a marketing trend that will continue into 2015? There seems little doubt digital and social marketing is important but moreover is putting the right message in the right place at the right time. One marketing principle will hold true in 2015, whatever your message the greater consistency through the channels you choose to use the greater the opportunity that it will engage with the consumer and ultimately induce behaviour.
One thing we know is that marketing is not rocket science and we are here at Silver Bullet ready to simplify the process and develop marketing campaigns and strategies that will make a difference to your organisations marketing campaign.
If you want to develop your marketing activity in 2015 and make a real difference to your organisation we can help. Why not get in touch and ask us here at Silver Bullet and drop us an email at hello@silverbulletmarketing.co.uk