06
Mar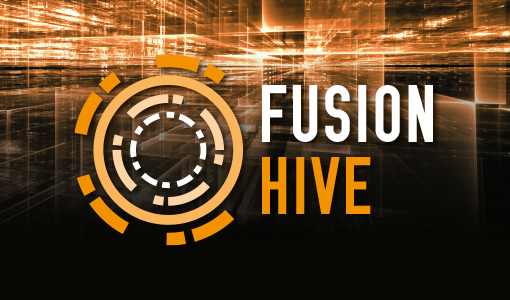 Fusion Hive is here...
This month Silver Bullet are delighted to launch our latest integrated marketing project, Fusion Hive.
"Fusion Hive Brings a New Business Buzz to Stockton's North Shore"
Silver Bullet were approached by Teesside University Business and Enterprise Centre in late 2014 as the physical construction of their new innovation centre in Tees Valley was already well underway, yet there was no brand, no imagery and no marketing strategy.
This from Silver Bullet's perspective is an ideal situation, having the opportunity to build an overall project right from the start. From the initial ideas stage we were keen to develop a brand with the key values of the operation at its core, a centre that would give tenants more than simply an office space, but an opportunity. A bespoke built innovation centre that has the needs of the various tenant enterprises at its core.
Soon after, the brand "Fusion Hive" was born.
A brand is more than a simple logo, it has to resonate with and hold the values of the organisaton. The "Hive" develops the understanding of a knowledge sharing hub and the "Fusion" resonates with the historical connation of Teesside's industrial heritage and an amalgamation of knowledge and business skills.
The Fusion Hive brand then reflects that premise of collaboration, sharing and encompasses the idea of opportunity.
Since the brand was developed we have launched Fusion Hive, obtained some excellent press exposure, launched social media channels, designed various marketing collateral and will soon launch the fully complete website. This is a fully integrated marketing campaign, with a consistent, memorable and recognisable brand placed across all communication channels.
Fusion Hive aims to be a real success story, accelerating the growth of digital industries across the Tees Valley. Fusion Hive has brought together several partners all involved in the development of the brand to best give tenants the opportunity to succeed. Fusion Hive is built on land owned by the Housing and Communities Agency, who provided funding of almost £3million, match funded by the European Regional Development Fund (ERDF). Work on Fusion Hive is being led by Muse Developments, who have worked with Silver Bullet on the regeneration of South Shields and re-development of the Billy Pit site in North Tyneside.
Managed by Teesside University, Fusion Hive will provide business tenants not only with high-spec accommodation, but also access to business support services and specialist expertise along with potential funding opportunities. Fusion Hive will also operate in close contact with Stockton Borough Council to give the Enterprises potential rates relief and other business networking opportunities
The three-storey Fusion Hive, a 36,000 sq ft facility offers flexible working spaces for around 60 small and medium sized enterprises in the digital and scientific sectors.
We were recently asked, what is your ideal project? Well, the answer is fairly simple, to work with a client that will join you in a partnership throughout that project. Here at Silver Bullet we are now moving quickly through that journey in the development of Fusion Hive.
Are you a new enterprise looking for a new opportunity? Why not Join the Hive and give yourself the best possible chance of success. For more information simply visit www.fusionhive.co.uk
If you are a new organisation and in need of a professional working brand, or you don't think your brand reflects your organisations operations why not get in touch with us here at hello@silverbulletmarketing.co.uk Or pick up the phone for a chat on 0191 261 7422.