17
Mar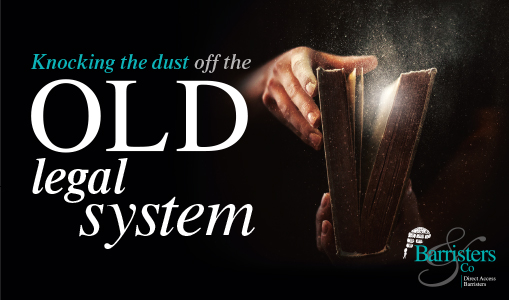 Newcastle Launch for Direct Access Barristers
One of the most interesting challenges in marketing is launching new products or services into a region so we were delighted to be approached by Amanda De Winter, a Yorkshire-based barrister, late in 2014 after a glowing reference from a mutual legal acquaintance.
Amanda's concept was to create a new route to legal services in Newcastle - Direct Access Barristers which offers clients the expert advice and services of barristers without having to instruct a solicitor.
Amanda, who was called to the Bar in 1998 but has also worked as a solicitor for seven years, latterly as a partner in a North Yorkshire practice, so has knowledge of both worlds, commented, "Direct Access has actually been around since important changes in the regulations were made by the Bar Council in July 2004. These allowed individuals to contact a barrister directly rather than going through the additional expense of a solicitor, potentially saving clients a significant amount of money."
"Barristers & Co, in its High Street format offers all the same services that a client would expect from a High Street solicitor. There are very few services that cannot now be offered by Direct Access barristers such as ourselves. We provide a specialist Will drafting and Probate Department alongside specialist Family and Litigation Departments and, of course, in all we do we ensure a premium service, which is exactly what you would expect from the Bar."
For the Newcastle launch, we suggested an integrated campaign that mixed traditional printed advertising with PR, outdoor, broadcast and digital media with design and print of additional marketing collateral.
Our first task was the creation of the all-important branding for the fledgling service and then the use of this on a website holding page until the new web site could be developed. Articles in the local Newcastle press (North East Times and Newcastle Journal) produced the desired effect of a multitude of enquiries whilst press adverts marketed the Commercial Law offer to businesses and a broadcast campaign on Smooth Radio marketed the Family Law offer to individuals.
Design and print has so far included internal signage for both the Newcastle and Wetherby offices with further collateral in the pipeline. The web site launched at the same time as the Smooth Radio campaign began with the campaign then extending into Yorkshire via local press advertising.
The result has been an astonishing number of enquiries as Amanda De Winter explained, "We're absolutely delighted with what Silver Bullet has produced - the designs, imagery and ideas coming from the agency were absolutely on the button for the messages we were wanting to get across without ever having to go back to them - they grasped the legal concepts immediately.
We're hooked and wouldn't consider going anywhere else for our marketing."