12
May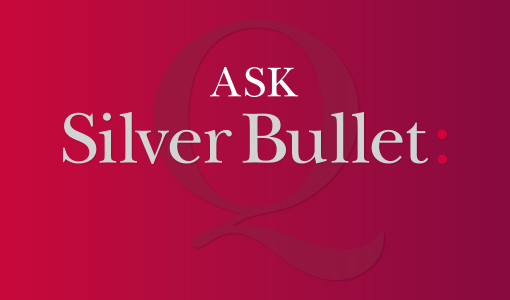 My company is considering exhibiting our products at a major trade exhibition – what advice would you give and what do we need to consider?
Ask Silver Bullet: May 2015


Trade exhibitions are a very important, and, potentially highly profitable, part of the marketing mix for most Business to Business companies but need to be approached carefully.
If I could give just one piece of advice it would be to exhibit properly with support collateral or don't do it at all. There is NOTHING more disheartening for your exhibition staff or visitors than a boring stand manned by bored staff with boring products and literature.
So, firstly the decision to exhibit – you've researched the available exhibitions and found one whose visitor profile matches your existing and potential customers. You've seen the visitor traffic from the previous year and recognise some of the names whilst you've also seen that your competitors are regular exhibitors, so it's looking good but you now need to cost it out to produce a realistic business plan to justify the expense.
Exhibitions attract many of your potential customers so one of the things you need to consider is what would be the alternative cost of reaching these clients and does the exhibition therefore offer better value with potentially greater return on investment? Decide on your budget right at the start as you will have to juggle several elements competing for limited resources.
The main elements you'll need to consider are the exhibition space, the cost of producing a stand, personnel costs including accommodation and travel, entertainment costs, advertising campaign costs, stand gifts or 'freebies', pre-event invitations and marketing and perhaps, most importantly, post event follow-up campaign.
The exhibition space you choose will be crucial and needs to be considered very carefully – if there's only really poorly located spaces left, walk away for a different exhibition or a different year. What size you need depends entirely on your products, what you intend to do on your stand and your goals for the exhibition – If you're launching a new product, and trade exhibitions are ideal for this with so many potential customers, you'll probably need some room, so having decided to exhibit, resist the temptation to do it on the cheap!
Then there's your actual stand – it needs to be interesting, attractive to visitors and reflect the values of your organisation – think of the luxury brands such as Aston Martin and whilst most organisers are probably juggling a very different budget, aim for the best! Some of the best stands invite visitors to interact in a fun way as a means of 'starting the conversation' – accept that there are more interesting ways than the business card draw! Most stands are also assembled to be used again so the initial cost can be spread over several events.
You'll have to then consider who's going to man your stand, where will they stay and who will be fulfilling their role in their absence – it's all additional cost but you need great people to reflect and sell your great products so make sure everyone is up to speed with the new products and fully trained.
However, just exhibiting is a complete waste of money if no-one knows you're there so you now have to consider the pre-event online and offline options to market your stand which will include the exhibition catalogue and web site, online and offline trade magazines, social media, personal invitations and new product launch PR.
Having now attracted your visitors, what are you intending to sell them? Organise your product literature, marketing collateral and order stand give-aways or 'freebies' well in advance. If you're intending to do any corporate hospitality for customers, book this early – you won't be the only company wanting to entertain clients!
The event may now have finished but your work is just starting. Following up the leads, contacts and enquiries that you have attracted is absolutely crucial, and is best done as quickly as possible – those business cards you have collected aren't doing any good in your drawer!
Finally, the de-brief. Collate all your costs and measure against the potential sales you have attracted. Discuss what went well, what you could do better in future and what went badly so that you learn for your next exhibition.
If you are considering exhibiting, simply want to know more about integrated marketing or have another marketing question we can help with, talk to us. Email your questions anonymously to us today hello@silverbulletmarketing.co.uk or Tweet us (not so anonymously) @SilverBulletPR and use the hash tag #AskSB